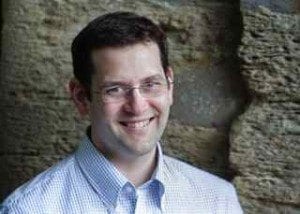 Mr ADL Baker MB ChB, Dip Th, BSc (Hons), MSc, MRCS (Ed), FRCS (Tr & Orth)
Consultant Orthopaedic Surgeon & Spinal Specialist
It is only natural that people considering surgery or indeed any form of medical treatment should want to know somthing about the person treating them.  This webpage is available to give you more information about Mr Baker:
Mr Baker is a highly experienced and respected orthopaedic surgeon, who specialises in spinal surgery.  He has over fifteen years experience in carrying out both emergency surgery and elective (planned) procedures and has worked at a number of hospitals throughout the north of England and Scotland including centres of excellence and specilist centres for spinal surgery.  Mr Baker's current main hospital base is the Specialist Centre for Spinal Surgery ar Royal Preston Hospital.
He is firmly committed to patient-centred care, in which individuals are fully informed and involved in every step of their treatment.  He takes his time to get to know all his patients and will always take the time to address any questions or concerns you may have.
Alex lives in Lancashire, with his wife and two young sons.
He is a committed Christian and an ordained Minister in Secular Employment, in the Church of England
He enjoys sailing, skiing as well as keeping pigs and chickens!  He is conversant in British Sign Language.
 Qualifications
2010 – Certificate of Completion of Training Trauma & Orthopaedics 
2009 – FRCS Trauma & Orthopaedics (Ed)
Fellow of the Royal College of Surgeons of Edinburgh
(Inter-Collegiate Specialty Examination in Trauma and Orthopaedics)
2005 – MSc in Applied Biomechanics – University of Strathclyde
2002 – MRCS (Ed) – Member of the Royal College of Surgeons of Edinburgh
1999 – MB ChB – Primary Medical Qualification from The University of Edinburgh Medical School
 1997 – BSc Biochemistry –The University of Edinburgh Medical School 
Experience
May 2011 – Current         Consultant Orthopaedic Spinal Surgeon,
Lancashire Teaching Hospitals NHS Foundation Trust – Royal Preston Hospital
Working in the specialist centre for spinal surgery at Royal Preston Hospital Mr Baker is responsible for a wide range of spinal operations as well as emergency procedures within the regional trauma unit, serving a population base of 1.4 million.
May 2010 – 2011                Newcastle Spinal Fellowship
Working with Mr Gibson (President of the British Scoliosis Society), Mr Sanderson, Mr Fender and Mr Andrews, this fellowship provided experience in all areas of spinal surgery including anterior and posterior surgery, adult lower back surgery, paediatric deformity surgery, as well as infection, tumour and trauma surgery.
March – May 2010            EOCNA – North American Travelling Fellowship
Awarded the prestigious Edinburgh Orthopaedic Club of North America Travelling Fellowship Mr Baker visited various centres of excellence in North America, including Chicago and New Orleans and experienced their pioneering work in orthopaedic care.
Feb 2004 – May 2010     South East Scotland Orthopaedics and Trauma Training Rotation
Mr Baker undertook the majority of his training in the highly sought after and prestigious orthopaedic training programme based in Edinburgh Scotland.  Working in centres of excellence and in district general hospitals provided both breadth and depth of experience.  Centres of excellent included the regional plastic surgery unit at St John's Hospital Livingston, experience of managing major trauma at the Edinburgh Trauma Unit and specialist spinal surgery with Mr McMaster and Mr Tsirikos in the Scottish National Paediatric spinal deformity centre and Mr Gibson at Edinburgh Royal Infirmary.
Additional Skills
Mr Baker is a regular speaker at conferences and meetings in both the UK and overseas and has contributed many articles and chapters for leading orthopaedic publications.
He is a tutor for the Edinburgh Surgical Sciences MSc.
He has a keen interest in all aspects of health care information technology / medical informatics.
Linkedin: Alexander Baker – Consultant Orthopaedic Spine Surgeon
E-mail: alexbaker@doctors.org.uk
GMC Reg. No: 4612685 (Full)